A survey conducted in 2015 by Unbounce revealed the shocking fact that as many as 98 percents of the advertisers end up wasting their money on their selected advertisement campaigns.
It is a fact that many businesses lack the basic understanding of advertising – of how to design and execute the display to advertise effectively, thereby they are not able to get their money's worth from the advertising expenditure.
So the question now is, what is so different about the campaigns of the remaining 2 percent?
How are they able to turn their advertising campaigns successful?
Banner Layout – An Element that Gels Together the Elements of Your Ad
You may have come up with the most creative design, copy, and content of your banner ad, but if the layout is poor, you will fail to generate the desired click through rate. As far as the layout is concerned, one of the basic and most important elements that you need to consider is the size of your banner ad.
As far as the layout is concerned, one of the basic and most important elements that you need to consider is the size of your banner ad.
The banner size will ultimately decide how many elements you can include in your advert and how they will be presented as an ad, to your target customers.
There are certain standard banner sizes that are usually used by display ad designers. It is good to have and follow a standard as far as display advertising is concerned; because having a standardized banner size makes it less complicated to design and it is easier to decide placement for it across the advertising platforms available.
Top Performing Banner Ad Sizes
Display advertisement has become a well-aged industry, surviving the competition with other advertising tools successfully for about 20 years now.
The industry professionals have seen certain banner ad sizes perform better than the others have. Hence, their experience combined with their skill set is a winning combination for any company that is ready to invest in this type of advertising. Let us share some of the top banner size performers:
The Visible Half-Page Banner
The half-page banner is one of the leading sizes in the category of display advertisement. This banner ad is sized at 300 x 600. This ad size is normally designed in the JPG, PNG, and GIF formats and the base file weight is recommended to be up to 40 KB.
You may choose the rich media file version, whose weight is recommended to be of 100 KB. The half-page banner ad space provides your business ample space to creatively and effectively get your message across. It provides you the opportunity to engage with your target market through richly appealing content and to win customers for your products and services.
The Daring Large and Medium Rectangle Banner
Sized at 336 x 280 and 300 x 250, the large and medium banner ads are widely used by businesses to advertise their products and services. Generally, both of these also have a base file size of 40 KB and a rich media file sized at 100 KB.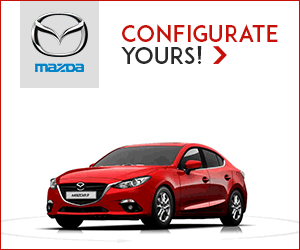 The large and medium rectangle banner provides good space for businesses to incorporate text as well as visual elements strategically, in order to capture the audiences' attention and engage them to take action.
The Leading Leaderboard Banner Ad
Just as the name suggests, this type of banner ad leads the website page upon which it is placed. It is a type of banner ad, which is usually placed at the top of the web page content, which boldly presents a strong message to the target audience visiting the page, as it is one of the first things that the customer comes across on the web page.
This banner is usually sized at 728 x 90 and is normally found on social media web pages, such as on the log-out page of Facebook or LinkedIn.
The Grand Facebook Cover Photo Banner
Facebook cover photo banner is one of the banner sizes and types, which is gaining quick popularity. This is because businesses now find more and more of their customers logged in on Facebook. By creating their own business page and placing attractive cover photos, they can effectively win business and communicate their message to their customers.
The banner is recommended to be of at least 399 x 150. If the file size is less than 100 KB, it loads easily and quickly, especially in the RGB, JPG file format.
Go Where your Audience is – Get Popular Mobile Banner Ad Sizes
Of course, you must be aware of the fact that people today, use their smartphones for almost everything related to the internet. They use it to check emails, read e-papers, browse social media, stay in touch with friends, etc.
Since smart devices come in different types, shapes and sizes, such as tablets and touch screen phones, mobile banner ads have to be versatile too.
A few popular mobile banner sizes are as follows:
Sized at 320 x 50, it is the simplest ad size as far as mobile display ads are concerned. If you are new to online display advertising, this is the recommended size for you. It works on almost all screen sizes and can load quickly.
The One Step Ahead Rectangle Banner

:
Sized at 300 x 250, the larger space allows you to say more, even while designing an advertisement for mobiles. This banner size gives a better option for incorporating visual elements that support your adverts' text.
The All Encompassing Full-Screen Banner Size

:
Sized at 320 x 480, this screen-filling banner size gives maximum space to you for getting your advertisement across to your target audience. The huge space allows you to incorporate text, visuals, animations, and rich media content, which allows your advert to be highly engaging, interactive and captivating.
By creating a visually appealing and compelling advert, you increase the chances of generating a good click-through rate with this banner size.
So Are You Ready To Make A Statement?
Whichever banner size you choose, make sure it is neither too cluttered nor empty-spaced. As far as the layout is concerned, to make the best use of the space available to you, make sure that the content is highly engaging without going over the top.

For this reason, it is important that the banner ad is designed and the campaign is executed by an expert banner ad company. Finding the right partner to promote your business is the key to being able to optimize returns from your advertisement expenditure.
It is the key to making sure that the money you spend on advertisement does not go to waste. An expert will help you tap your target market through skill and experience and will be able to get a good rate of return from your display ad campaign.